These courses are run only for members of the Scout and Guide Associations and not the general public.
News Update
Courses for 2019
The dates for the course for the 2019 season have been agreed and have been updated. So add us to your programme and join us in 2019 and have some fun on the water!
Note places for large groups are difficult to accommodate so book early to avoid disappointment. Places can be reserved with a deposit by arrangement.
Leader Awareness Sessions
Leaders, or Group Helpers who want to find out more about and experience these events a special awareness session is being organised over the weekend of 11 and 12 May, to coincide with our first course. Contact the Booking Secretary for further details.
No Price Increases
Prices are being kept the same as for the fourth year running for the courses being run at Bewl. Our courses are typically about a third of the price of other commercial course providers.
Payments by Bank Transfer and e-mail bookings
Payments can now be made by bank transfer as well as by cheque. This also means bookings can be made by e-mail, attaching copies of the application forms.
Water Sport Adventure Camps
After the success of these courses over the last few years we are continuing these excellent value for money taster sessions giving the opportunity to try Dinghy Sailing, Windsurfing, and Kayaking/Canoeing over a weekend camp. These courses are offered in addition to our normal formal training courses that follow the national governing body training schemes.
This is an ideal opportunity for Scouts and Guides to try a variety of water sports for the first time and for leaders to offer a water activity weekend camp for their Scouts and Guides, with little effort on their part. The leaders don't even need to attend (subject to age limitations), although they are very welcome, and anyway, why should the youngsters have all the fun?!
Practice/Improver Sessions
In addition to our formal and taster courses, we also offer practice days for those that who wish to gain experience and develop their skills without formal assessments or enrolling on a specific course.
Fantastic Watersports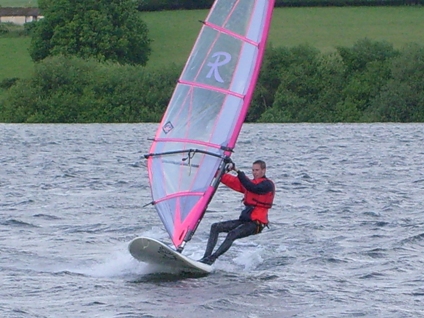 We offer both water sport taster sessions, providing the opportunity to try dinghy sailing, windsurfing and kayaking/canoeing during a weekend activity camp (see the Taster Sessions page), and formal training courses in any of these activities for complete beginners or those wishing to develop their skills (see the individual Sailing, Canoeing or Windsurfing web-site pages). All our courses progress through the national governing body training schemes of the Royal Yachting Association and the British Canoe Union. The awards also qualify for Scout Proficiency badges.
Quality Courses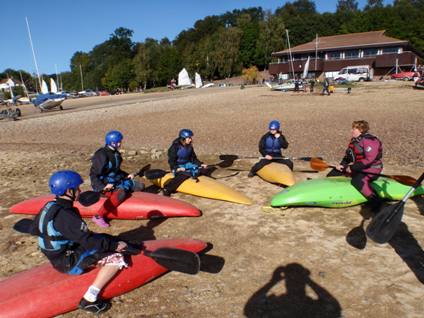 We run five courses at Bewl Water throughout the year offering sailing, windsurfing, or canoeing/kayaking from Friday evening to Sunday afternoon, catering for all levels and abilities. You also have the option of attending a number of Saturdays from different weekends if you are unable to attend one complete weekend. We also offer a white water canoeing course in Wales from Friday to Sunday. All courses are lead and taught by British Canoeing and RYA qualified instructors.
The emphasis during the courses is fun and enjoyment, second only to safety. The courses comply with rules of British Canoeing, RYA, Scout and Guide Associations and safety is assessed against a comprehensive risk assessment (available on request from the Booking Secretary). All sailing, canoeing, windsurfing and safety equipment is provided (except for wetsuits, which are required for windsurfing and can be borrowed, but need to be reserved in advance). If you are camping over the weekend (there is an additional camping fee) you will need to bring all your own camping and cooking equipment as well as your food.
For Scouts, Guides Leaders and Adult Helpers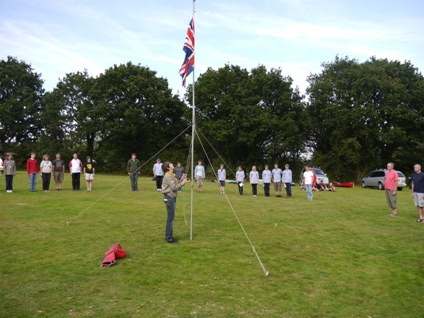 The weekends are open to members, aged 11 years and over on 31st August this year, leaders and adult helpers, of Scout and Guide movements, from Kent, East Sussex and Greater London South East, who can swim 50 meters in light clothing. A leader or suitable adult, who need not take part in activities, must accompany Guides and Scouts under the age of fourteen. For those over this age, leaders do not have to attend as adequate supervision is provided, including a Guider with a Camper's license. However, they are welcome to come – why should the Scouts and Guides have all the fun! Alternatively, leaders and adult helpers can attend on their own as well.
Camping pitches are available at an extra charge (see Information Centre page) for Friday and Saturday nights, toilets and washing facilities are provided. A limited number of caravans and motor caravans are permitted, please enquire when booking.
Scouts that are camping need to comply with the Scout Association's Nights Away Permit Scheme.
At Bewl Water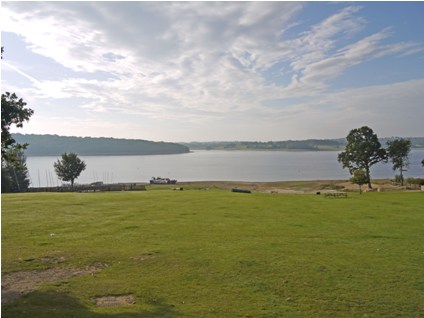 Bewl Water is the largest inland recreational water space in Southern England with a surface area of 777 acres with three arms stretching for up to 3 miles in length.
Our campsite overlooks the reservoir, with drinking water on the campsite and toilets and washing facilities close by.